Cryptocurrencies are part of blockchain projects that serve different use cases. For example, crypto worth is based on how many people are willing to invest in them. In that case, many new crypto projects give away free coins to communities to increase the visibility of their products. Here we'll present the best NFT airdrops and giveaways for June.
This giving away of free tokens is referred to as airdropping. For June, several NFT airdrops are being given away. This read has combined some of June's best NFT airdrops and giveaways. Readers will also be able to familiarize themselves with some of the upcoming newer NFT airdrops and giveaways that will be active in the coming months.
List of the Best NFT Airdrops for June
Ridotto
Ridotto is currently the first gambling protocol to achieve the required transparency, fairness, anonymity, and security. In addition, they have taken the approach of providing users with the opportunity to play games and earn rewards by providing liquidity to the DeFi ecosystem.
While this airdrop is ongoing, it is yet to have an established end date. This airdrop targets a maximum of 10 participants receiving a single reward, each estimated at 1000 USD. To participate, users must follow @ridotto_io & @BNBSwap and later like and retweet their tweets. After that, users will tag five friends and comment on the BSC wallet.
GameJet Network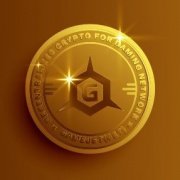 GameJet Network, like Ridotto, is an ongoing NFT airdrop that has no end date yet. Jet is a community-based utility token for all the games that are associated with Gamejet. In addition to this feature, it is accompanied by several DeFi features on the Tron Blockchain. This is a unique airdrop because they only give out a single reward, one jet.
This reward is valued at zero USD, and it may not attract a significant number of participants. To participate, users will follow Twitter and like and retweet 15+ posts. They will then join Telegram, follow Reddit, Medium, and Facebook and finally visit their Website.
Doge Metaverse Airdrop
The Doge Metaverse Airdrop is another potential NFT airdrop that is ongoing and expected to end on 24 July 2022. The Doge Metaverse and the Dogevers coin are hyper-deflationary and integrated to reward their users with every transaction automatically. Therefore, for every transaction that is made, a Dogever coin is added to the user's wallet.
This airdrop has a maximum reward of 700,000,000, which is estimated to hold a value of 30 USD. To participate in this airdrop, users will be required to copy the link and open a Trust wallet. They will then paste the link into the Dapps search bar and select the BSC network wafter which they will claim their airdrop.
Boredape Token
BorderApes is a community-driven platform that aims to empower its users through different rewards for the sake of their enjoyment and engagement. This is done by using innovative tokenomics ($APES allocation) and other bids. Boredape token combines both DeFi and NFTs to develop a unique NFT.
BoredApes is already an ongoing NFT airdrop that is expected to end on 15 July 2022, making it one of the best NFT airdrops for June. To qualify for this NFT airdrop, users will be required to copy the Boredape Link and later open a Trust Wallet. Later, they will paste it into the Dapps search bar. Users will then select BSC and claim airdrop. Finally, they can import their BoredApes into their wallet.
Teranetwork
Teranetwork is a community-driven deflationary token to make the community more significant, which boosts its liquidity and growth. This already ongoing token is expected to end on 30 June 2022. The maximum reward expected from this airdrop is 500,000,000, with its estimated value at 130 USD.
To participate in this airdrop, users are expected to copy the TeraNetwork link and open the Trust wallet. Later, users will be expected to paste it into the Dapps search bar, select BSC then claim the airdrop. After that, users can import their TERA token into their wallets, after which they will be rewarded with the token.
List of the Best NFT Giveaways for June
Jackals Kingdom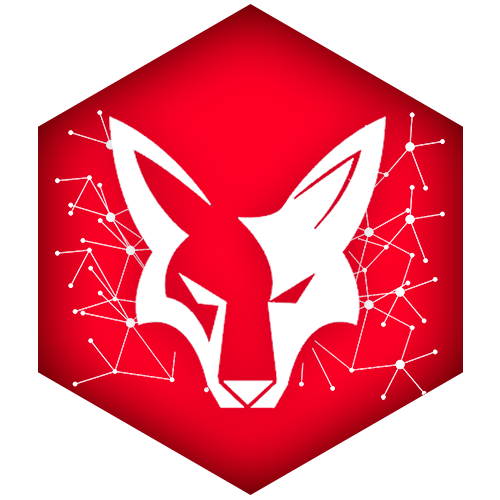 Jackal's Kingdom is a gaming NFT that aims to build a blockchain ecosystem comprised of games. Users will be able to play games, trade NFTs, and finally, participate in network governance and consensus. Several features are offered on the platform, including an NFT for games and a marketplace.
This NFT giveaway is already ongoing, and there is only a single reward for one lucky winner. The estimated value for this giveaway is 0 USD. Users must follow Jackal's Kingdom Twitter account to be eligible for participation. They will later be expected to tweet and retweet the pinned post, after which they will tag 3 of their friends.
After that, the next step will be to join Jackals Telegram Channel and Jackals Telegram Group. Then finally, the winner will be selected from those who have completed the needed steps.
Siderum
SIderum is another NFT giveaway that will likely be convenient for June. Siderum is a metaverse that gives the user the freedom to walk around in their own customizable avatar. This random roaming occurs in an amusement park whereby users interact with different attractions.
The Siderum giveaway has a maximum of one reward and is estimated to be 0 USD. Unlike other giveaways, this one does not have several steps attached to it, and therefore, users are free to visit the Website and make a claim on it.
New NFTs
While new crypto projects arise, several other new NFTs are coming up too. While most of them are already active, their end date has not been set as they are still in the process of attracting a large following. For instance, the Univer Chain NFT gives away 50 rewards to 1000 participants valued at 0 USD.
There is also the Holy Grail Markets, whose end date is unknown. They are giving away 400 rewards to a maximum of 10 participants, and they are valued at 0 USD. To keep up with the most recent NFTs, you can keep checking the IcoMarks Website as they update their list daily.
Related articles: Best NFT Airdrops and Giveaways for May | Crypto Marketing Agencies
Best NFT Airdrops – Conclusion
This article has provided the reader with the best NFT airdrops are giveaways for June. However, it should be noted that these airdrops and giveaways have a limited number of winners while those applying are in their hundreds of thousands. Therefore, the chances of being among the lucky winners are small, but we encourage everyone to participate and try their luck.
It should also be noted that before participating in any NFT airdrop and giveaway competition, participants are encouraged to look at the authenticity of the projects, as we will not be liable for any problems or losses caused by inaccurate information.
Notice: The information in this article and the links provided are for general information purposes only and should not constitute any financial or investment advice. We advise you to do your own research or consult a professional before making financial decisions. Please acknowledge that we are not responsible for any loss caused by any information present on this website.